Fern x Flow (pronounced Fern and Flow) creates small-batch, hand-poured soy candles using 100% USA-grown, vegan soy wax, cotton-braided wicks, high-quality fragrance and essential oil blends, and fully recyclable and reusable packaging. All of our hand-poured soy candles are free of harmful ingredients like, paraffin wax, lead and zinc wicks, phthalates and parabens, and unnecessary additives like dyes.
We remain committed to using eco-friendly and sustainable business practices like receiving ~80% of our materials carbon neutral, shipping and delivering our soy candles carbon-neutral (to consumers), reducing waste by using fully recyclable product and shipping packaging, as well as donating a portion of our sales to organizations with nature conservation and preservation initiatives.
Our name reflects our desire to help protect land (Fern), water (Flow), and other natural resources. In addition to using and improving sustainable business practices, we donate five percent of all sales to organizations whose mission is to help maintain and protect the world around us, including national parks, waterways, and other natural resources as well as the plant and animal life that live within these spaces.
Fern x Flow was established in 2020 and is owned and operated by husband-and-wife team Joe and Haley Wing out of Woburn, Massachusetts.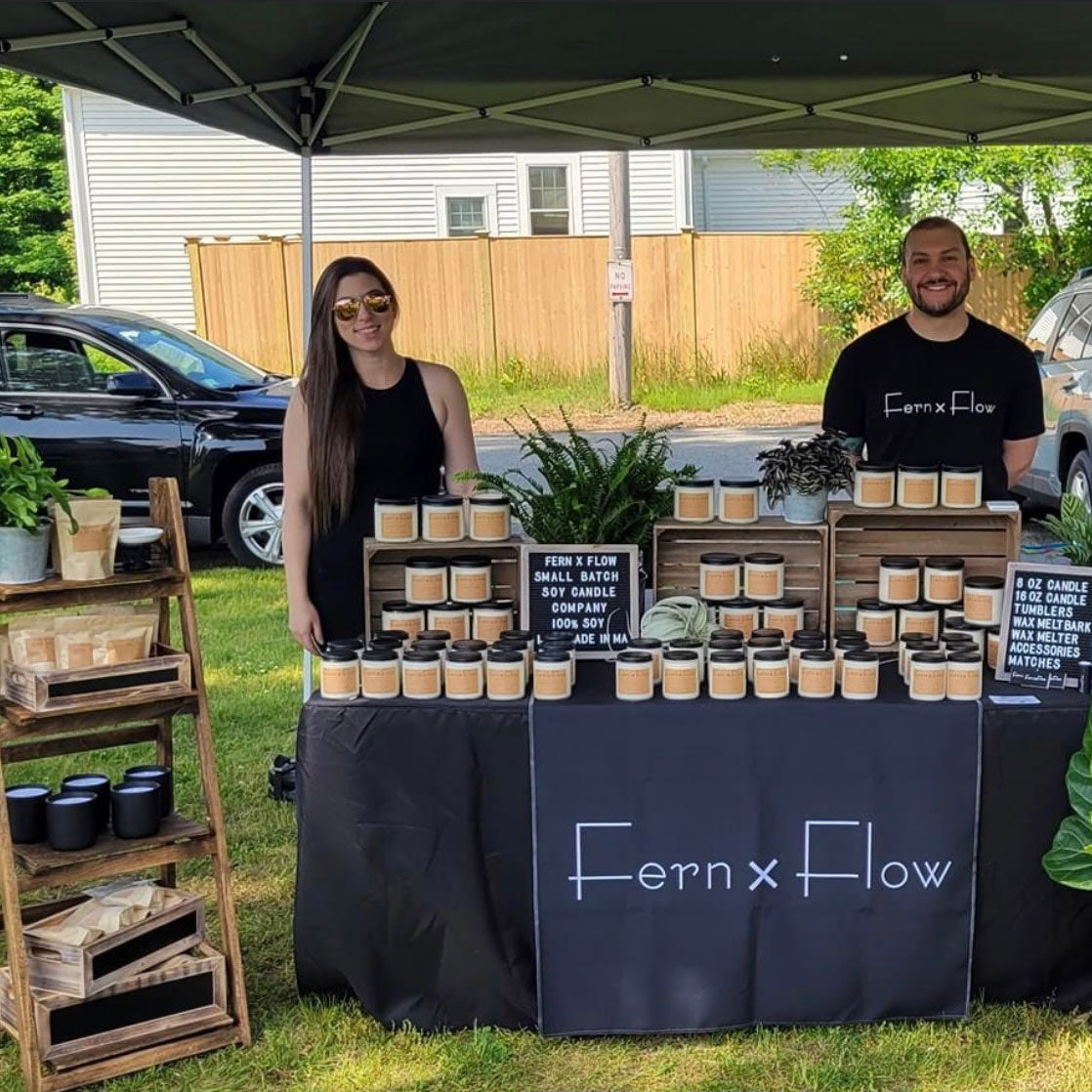 behind the brand
We are the owners, Haley + Joe Wing, behind this eco-friendly and earth-loving, small-batch soy candle company, Fern x Flow.

You can find us at local markets throughout the summer, fall and winter months and behind the scenes pouring, labeling, packing and shipping your orders when you purchase our hand-poured soy candles online.

Thanks for visiting, we hope to see you at one of our upcoming events.
–Haley + Joe